Rule suggestion
Auto suggest rules based on your tabs. Create rule without typing. Get help from friendly community
Group sorting
Re-order your groups according to their usage. Also sort by domain, title, url & groupname. You can also set their precedence.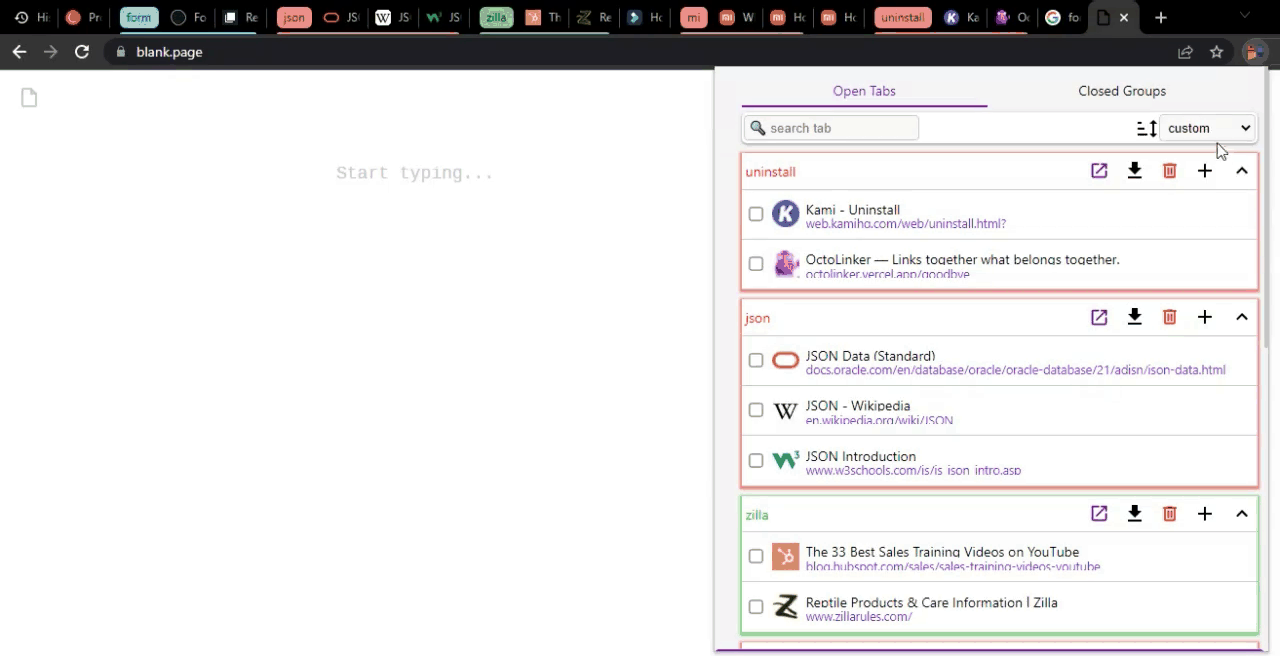 Group Manager
Powerful group manager that fulfill your needs. Easy Drag and Drop interfaces. Simplify group modification.
Fuzzy search
Fuzzy Search supported. everything i.e title, url, groupname is searchable.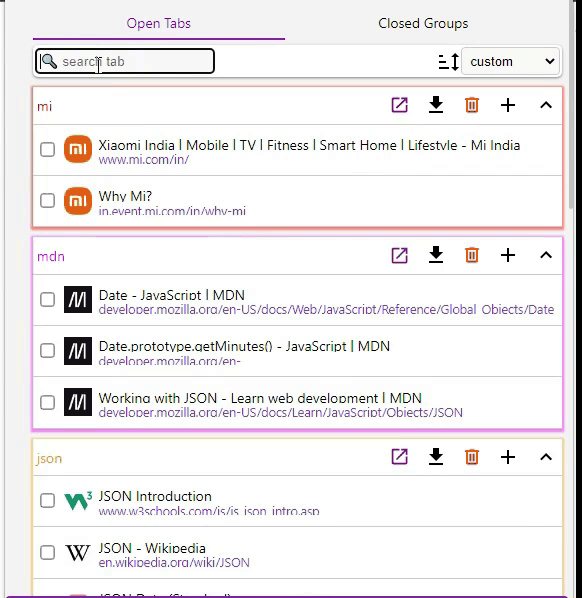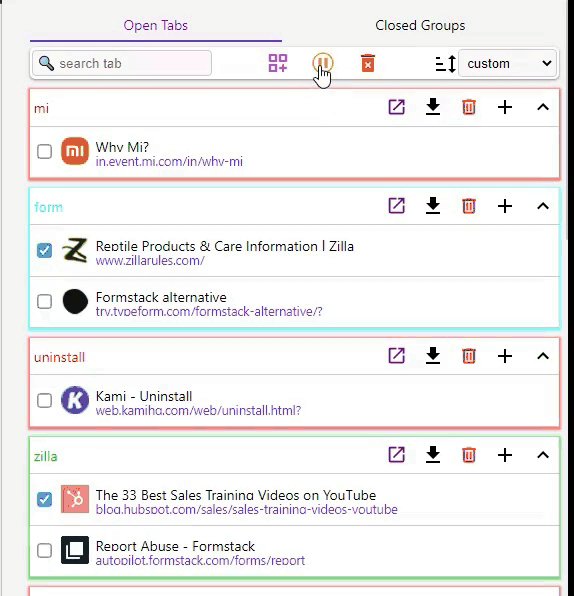 Suspend tabs
Reduces memory usage and make your computer run smoothly by suspending the tabs.
Cloud Sync
Access your group rule, closed & saved groups on multiple devices. All groups auto-updated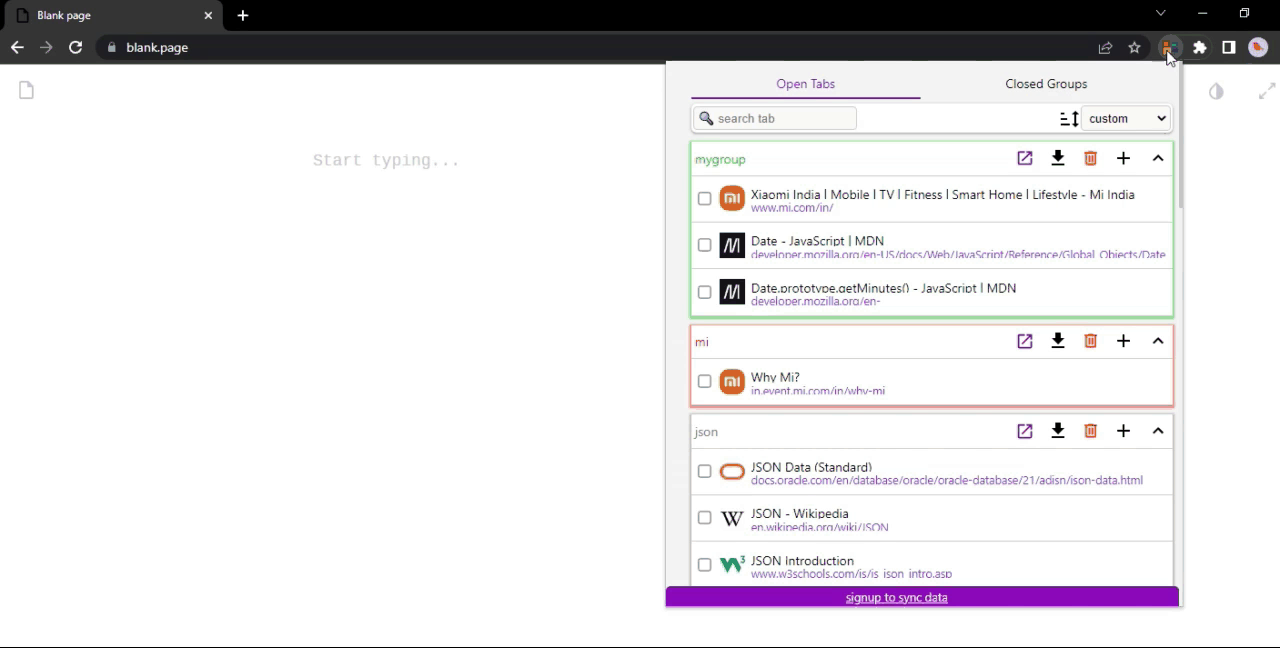 Restore Groups
View and manage all closed and saved groups. Restore in one click.
Archive Rule
You can archive rules if not required. You can easily re-active it when needed.