Step 1: Open popup window
Click on tab history icon on right side of browser or
press Ctrl+Shift+P to open popup menu.
Step 2: Select tab
Mark tab from which you want to make a rule.
You will create a rule based on these tabs' url and title.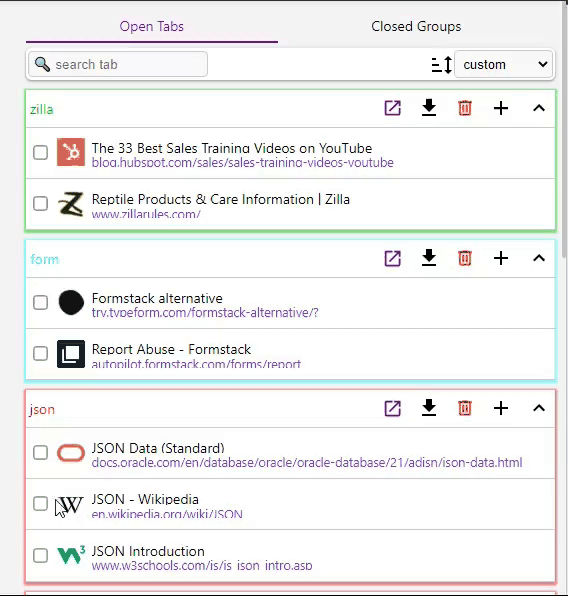 Step 3: Open rule form
Click on the group icon of toolbar to open group rule form.
Step 4: Choose group
Choose group from select box.
If you want to create new group, select New Group.
Fill title and color of new group.
Step 5: Expand Rule type:
There are 3 type of rules that will apply:
With domains (work only with same domain)
Without domains (work with all domains)
Match page title
Expand any of these 3 sections by clicking on arrow icon.
Step 6: Add Rule
After expanding, rule list will appear.
Add rule by click on Plus Icon.
For custom rule, see custom-rule
Last Step: Submit form
Click on submit Button to apply created rules and groups.